Meigs' Pasture Site | Site 8OK102
 by Caleb Curren
Contact Archeology Ink
A rare prehistoric site was excavated during the late 20th century in NW Florida.  The site included a semicircular shaped cluster of numerous large pits filled with castoff shells, animal bones, carbonized plant remains, and stone tools and weapons.  Based on radiocarbon dates and comparative dates the site is approximately 4000 years ago.  A substantial portion of the site is now preserved due to the efforts of the Bluewater Bay Development Company, the State of Florida Division of Historic Resources, and the University of West Florida.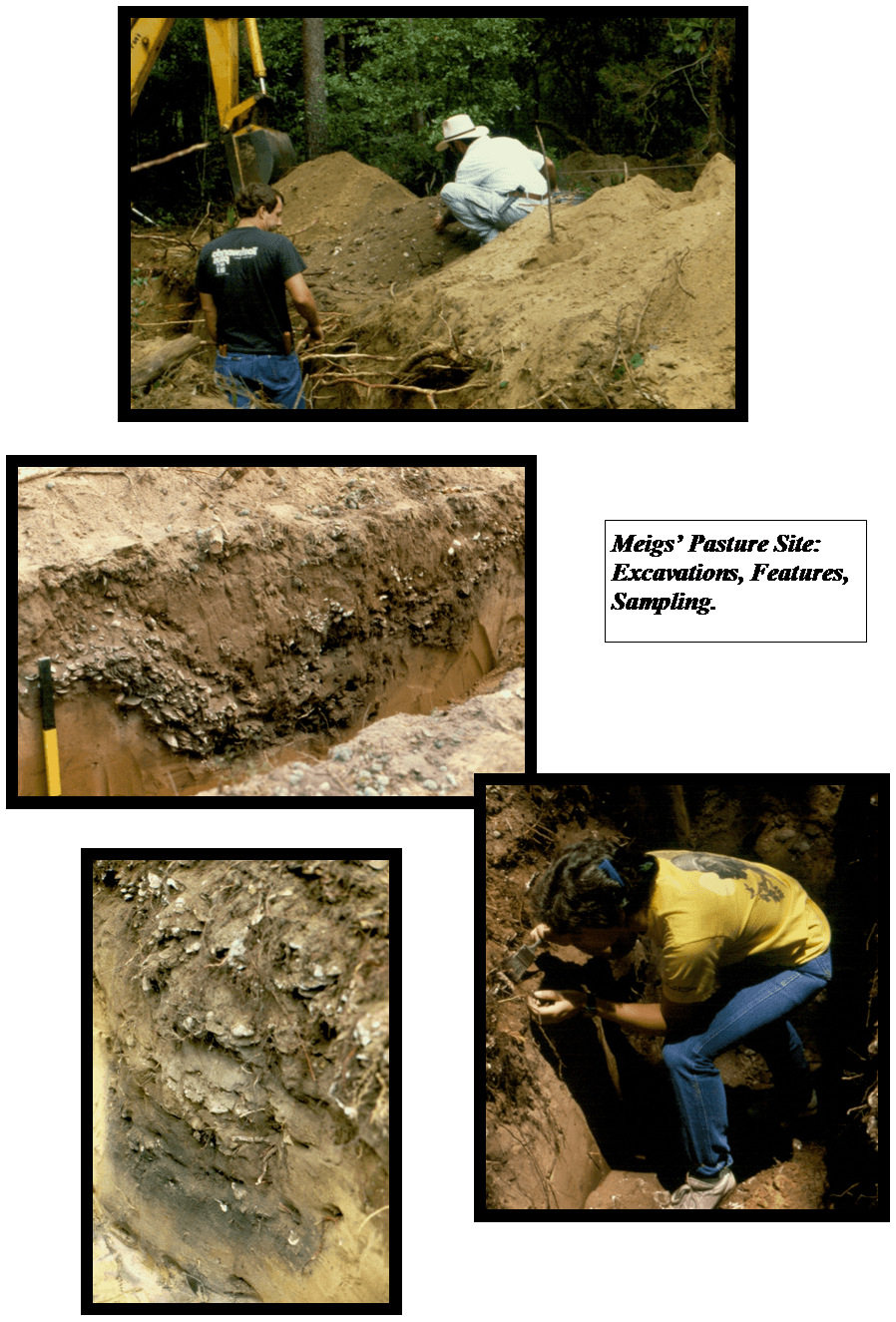 Reference:
Archaeology at Bluewater Bay, an Archaic Site in Northwest Florida, 8OK102.
University of West Florida.     Caleb Curren et. al.
This is one of a series of field notes for archeological researchers. The  notes are free. Pass it on if you please.
Caleb Curren September   2009
A rare prehistoric site was excavated during the late 20th century in NW Florida.  The site included a semicircular shaped cluster of numerous large pits filled with castoff shells, animal bones, carbonized plant remains, and stone tools and weapons.  Based on radiocarbon dates and comparative dates the site is approximately 4000 years ago.  A substantial portion of the site is now preserved due to the efforts of the Bluewater Bay Development Company, the State of Florida Division of Historic Resources, and the University of West Florida.

Reference:

Archaeology at Bluewater Bay, an Archaic Site in Northwest Florida, 8OK102.

University of West Florida.     Caleb Curren et. al.

This is one of a series of field notes for archeological researchers. The  notes are free. Pass it on if you please.

Caleb Curren September   2009