The Pine Log Creek Site is unique and one of the most important Spanish Contact sites in the southeastern United States.  The site was looted by pothunters in the 1980's.  Archeologists from the University of South Alabama, lead by Read Stowe, recovered many of the Native and Spanish artifacts from the site.  The artifact inventory is one of the most varied and numerous that exists to date.  The following several pages present a sample of the artifacts from the site.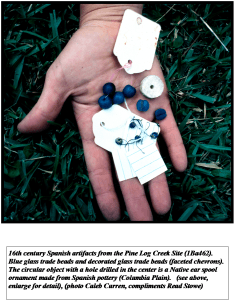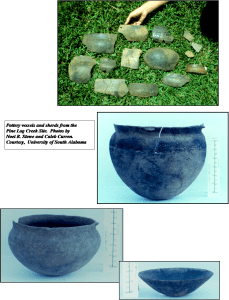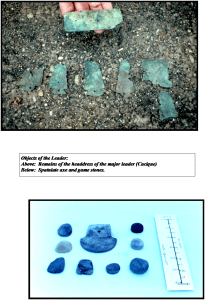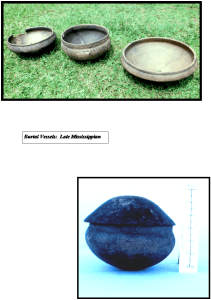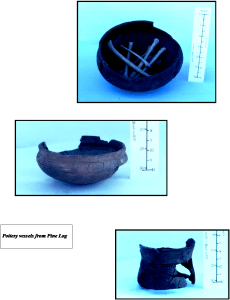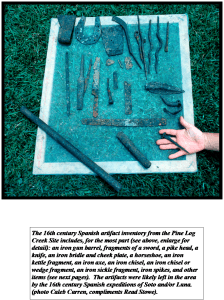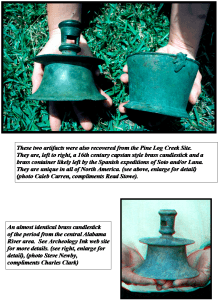 A  sample of references (generally noted) concerning the site are:
1980  A Preliminary Report on the Pine Log Creek Site (1Ba462)

Stowe, Fuller, Snow, and Trimble
1982   A Proposed Typology for Late Shell Tempered Ceramics in the Mobile   Bay/ Mobile Delta Region.  Fuller and Stowe.
1987  The Route of the Soto Army through Alabama.  Curren.
1990    Conquest Archeology of Alabama.  Little and Curren.
1991   Pine Log Creek: Ethnohistoric Archaeology in the Alabama-Tombigbee   Confluence Basin.  Little and Harrelson.
This is one of a series of field notes for archeological researchers. The  notes are free. Pass it on if you please.
Caleb Curren November  2009